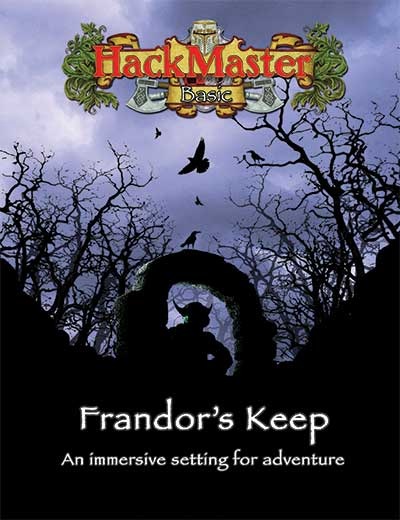 No reason to beware the Ides of March this year!
Frandor's Keep
was waiting for me on my doorstep when I arrived home today, two days earlier than its scheduled release date. I already begun to delve into the book and I am quite impressed with what I've found. The maps and the details of the Keep and its inner workings are fantastic. I'll post a longer review when I've had a chance to read through the whole book, but my initial reactions are very positive.
There are a number of
previews and bonus downloads
available through Kenzerco's website so head on over and take a look for yourself. The
Keep map
in particular is great and will really bring back memories for those who loved the original
B2: Keep on the Borderlands
and the
map of the Keep
found therein.