How is this for getting the most from your actors? It seems that
Andy Serkis, who played Gollum in Peter Jackson's "Lord of the Rings" trilogy, is the second unit director for The Hobbit. When interviewed Serkis said,
"I think I understand Peter's sensibility and we have a common history of understanding Middle Earth. A lot of the crew from 'The Lord of the Rings' was returning to work on 'The Hobbit.' There is really a sense of Peter wanting people around him who totally understand the material and the work ethic." It is a real vote of confidence from Jackson, who obviously sees eye to eye with Serkis on their interpretation of the source material.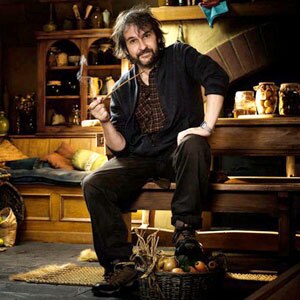 Peter Jackson is one of the few directors that I have so much confidence in that I just believe that everything they do will work out perfectly. So though some people might be raising their eyebrows at this development due to Serkis' lack of experience, I say just sit back and relax.
This movie is going to be amazing.
This entry was posted on Thursday, April 07, 2011 at Thursday, April 07, 2011 and is filed under
Lord of the Rings
,
Movies
,
news
. You can follow any responses to this entry through the
comments feed
.