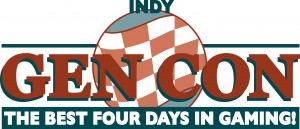 One really has to wonder if the focus of Gen Con is moving from Roleplaying games to Board Games. Take a
look at the Dealer's Hall map
. Wizards has one a single sizable booth, Paizo also has a single (but smaller) booth. Yet Mayfair games has an entire section of the dealer room floor and Fantasy Flight has an entire neighborhood.
Then there is the disparity in events. This year there are almost nine hundred more board game events than RPG events. Maybe this has been coming for a while. Take a look at the number for the last few years..
(Year: RPG - Board Game)
2006: 1453 - 1043
2007: 1738 - 1275
2008: 1781 - 1234
2009: 1614 - 1326
2010: 1809 - 1931
2011: 1940 - 2833
Now I'm not saying that board games are bad. Hell,
I like them as much as the next guy
, but I've always seen Gen Con as an RPG first convention and it seems like that might be changing.
This entry was posted on Tuesday, June 21, 2011 at Tuesday, June 21, 2011 and is filed under
Board Games
,
GenCon
,
RPG
. You can follow any responses to this entry through the
comments feed
.