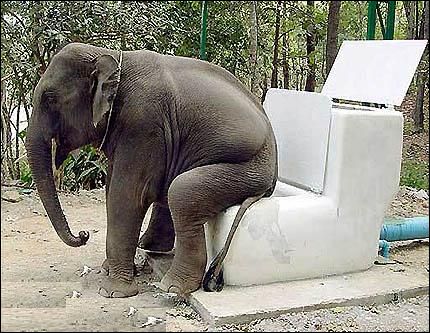 I hate collectible games. I've tried to get into them, but it just never works out. I played magic for a while, but dropped it because I didn't have the money to really compete with the other kids who had a lot of money. I played HeroClix for a while, but that soured too. I just don't like games where the playing field is slanted in favor of those who are willing and able to just continually throw money at the game.
That's something I've always liked about RPGs including D&D. Having more money didn't present you with any kind of real advantage. You might have cooler looking dice, or more books, but everyone plays on a level playing field.
Not anymore.
Wizards recently announced
their new line of products, collectible cards for your 4e D&D game. Called, "Fortune Cards," this really heralds the death knell for D&D as we knew it. We can squabble over editions all we want, but this is a real rift between what we have known as a roleplaying game.
From the announcement:
Fortune Cards are available in 8-card booster packs with differing levels of rarity (common, uncommon, and rare), and serve as another avenue for excitement at the game table. Players can crack open boosters of cards just prior to participating in a game session, or come to their game with pre-built decks. With each booster, a player's tactical options for their character during the game alter and expand in interesting new ways. Integrated into all Wizards Play Network programs and other D&D organized play games in 2011, Fortune Cards create an instant, inexpensive purchase for players on the day of a D&D event at your store. For players playing at home, Fortune Card decks can be customized to suit a player's character in an ongoing campaign as well. Players can also collect and trade cards with their friends as they build their Fortune Card decks.
I really was in disbelief when I read it, but I probably shouldn't have been. I went so far as to check my calendar to make sure it wasn't one of those online April Fool's Day jokes.
No folks, this is for real. D&D is official branching out into the collectible card game arena.
Now obviously WotC can't put a gun to your head and make you use them. But if you want to play D&D in organized play the cards will be there. Would you sit down at a table and be the only one who didn't have a set of cards? I wouldn't. Why would I want to play in a game where I couldn't be an equal with the other party members because I hadn't put together a deck for my character? That doesn't sound fun to me. Hell, you may even be required to a deck to play in some games aimed at more "experienced" players.
Many 4e players are already saying that they want nothing to do with these ridiculous cards. So now it seems that a rift between 4e players is all but inevitable. There will be those who favor the cards and will be willing to spend obscene amounts of money on them (just like any other collectible game) and there will be those who feel that D&D should be an RPG but a collectible card game. What do you do if half of your group feels one way and half feels another? I don't think a game can succeed with only some of the players reaping the benefits of these cards. Even if your group all wants to play with cards what do you do with inequities among the group's financial situations. One player may have a ton of disposable income and go nuts buying entire sets of these cards, building a deck that "pwns" while another member may be broke and only able to afford a booster or two.
The question now remains, what is D&D becoming? Is it changing into something else, more of a card game like Magic the Gathering? Or is it becoming more of a board game with a hand of cards, miniatures and a board? I'm not sure, but with these cards it sure isn't an RPG the way we have previously defined them.
This entry was posted on Thursday, January 06, 2011 at Thursday, January 06, 2011 and is filed under
DnD
,
news
,
WotC
. You can follow any responses to this entry through the
comments feed
.